*Disclaimer: "We are a participant in the Amazon Services LLC Associates Program, an affiliate advertising program designed to provide a means for us to earn fees by linking to Amazon.com and affiliated sites."
Recovery Milestones: Do You Know What To Expect After Varicose Vein Ablation?
When home therapies, such as compression stockings or exercise, cease to manage your leg pain there are other Varicose Vein Treatments available to alleviate your symptoms. Minimally invasive procedures such as Varicose Vein Ablation, offer alternatives to surgery. In layman's terms, ablation means to remove or destruct tissue and there are different approaches to destroy varicose veins. Similar in nature, each method uses an irritant, (thermal heat, radio-frequency energy or a chemical agent), to close off troublesome varicosities. Treatment's such as Endovenous Laser Treatment or Ultrasound Guided Sclerotherapy are more appealing to physicians and patients alike than surgically removing, or stripping, varicose veins from your body. Ablation procedures are less painful and patients can return to their normal daily routines more quickly. With less time spent recovering, you can sooner return to doing the things that you love! Remember, every patient's recovery is different! Whether healing from Varicose Vein Ablation or Phlebectomy, (the surgical removal of a vein), it's important for you to know what to expect during your recovery.
Vein Ablation Recovery Time
The major benefit of Varicose Vein Ablation is you recover at home! Healing in a familiar environment is comforting, though even at-home patients describe fearing activity and pain, which may affect their potential for full venous restoration. Knowing what sensations or feelings are common to experience after ablation, builds a profile to prepare for recovery. Milestones provide patients with a roadmap to guide care, but remember each individual heals differently! If you have any questions or concerns, never hesitate to contact your physician!
Ablation Recovery Profile
Pain Management:
Your Vein Specialist will often prescribe Non-steroidal anti-inflammatory agents. If you don't like the prescription, you can also try Tumeric in pill form. It's normal to experience a pulling or tight sensation, and some bruising along the treated vein. Bruising may even extend up into your thigh, though typically resolves within 1-2 weeks. The recommendation for bruising is a holistic gel called Arnica. You can apply it directly over the bruise to help speed up the process. Severe pain may indicate a developing issue that requires evaluation by your physician. If the pain persists despite pharmaceutical management, and inhibits walking or wakes you from sleep, call your doctor immediately! Also be aware of any new or worsening swelling. This may be indicative of a blood clot and you should call your doctor immediately!

Compression Stockings After Vein Ablation:
Vein Specialist's use compression stockings to help with the healing process post-procedure. Following ablation, your physician will ask you to continue wearing your support hose continuously for about 1-2 weeks to further assist in vein closure. You may remove stockings to shower and some doctors are okay with leaving them off during the night, though you should talk with your Vein Specialist. Institutional practices vary and doctors develop treatment preferences.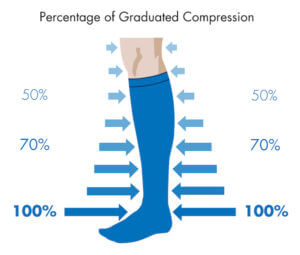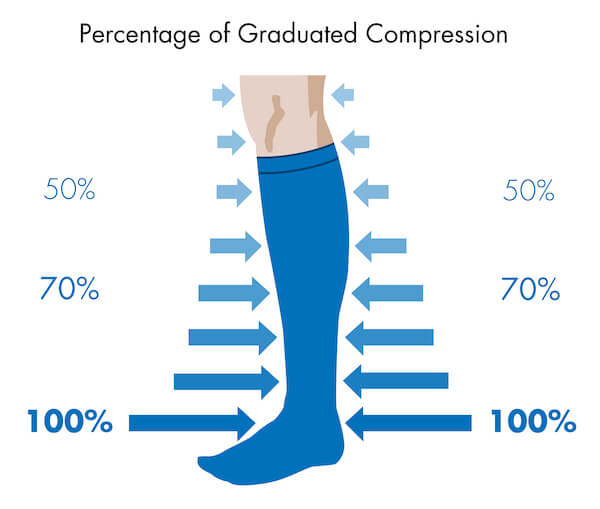 Nutrition & Diet:
Following treatment, some patients take it easy for a day or two. Feel free to resume your diet at your leisure and always remember to drink plenty of fluids!
Hygiene:
Showers are safe and okay, You should have a waterproof bandage that should keep the entry site dry. Lightly pat dry the treated area after showering and avoid lotions. To reduce exposure to bacteria, no swimming or soaking in the bath or hot tub for at least one week. Remember to reapply compression stockings after showering!
Exercise: 
Walking is highly recommended, especially immediately post-procedure to prevent clots from forming! Brisk walks get your blood moving, which can only help further promote your recovery. Typically, specialists request waiting 7-10 days before returning to the gym to engage in strenuous exercise. Running or lifting heavy weights (greater than 20 pounds), applies stress to your legs and may re-open recently treated veins. Physicians recommend modifying robust activities to prevent rising pressures from developing within your lower circulatory system.
Traveling:
Refrain from long distance travel for at least two weeks! Treatment to both legs may even prevent you from getting behind the wheel until you have fully recovered. When flying or driving long distances, it's essential for your vein health to continue wearing your compression stockings! Remember, support hose assist circulation and most importantly: they help prevent blood clots from forming!  
Getting Back to Work:
Most patients safely return to work the next day, following ablation. Though some treatments may keep you away from your desk for a couple days. Each patient's recovery is different and everyone requires their own recovery time!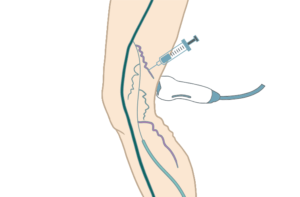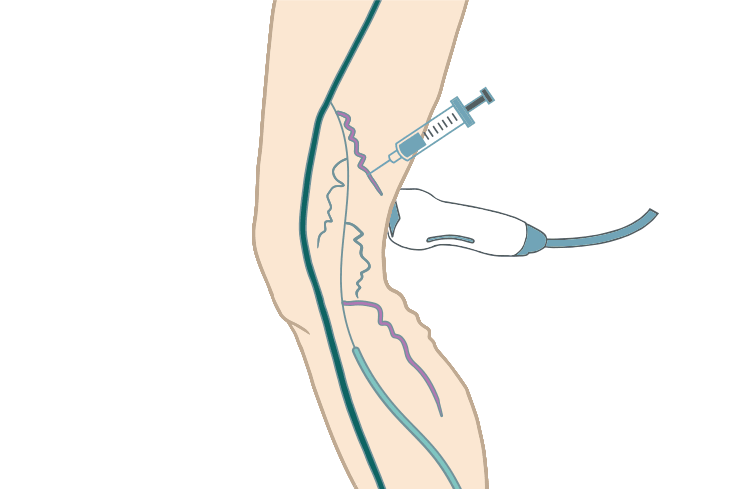 Why Are My Varicose Vein Still Visible After Ablation
Similar to dandelions popping up through the ground, some surface varicose veins persist after thermal ablation.  Branch veins, or veins close to the surface of your skin, can't be treated with ablation because these vessels are too tortuous to guide catheters through. Sometimes it's necessary for patients to receive a secondary procedure-ultrasound guided sclerotherapy or Phlebectomy- to assist in removing the branch varicose veins. Ultrasound Guided Sclerotherapy and phlebectomy treats smaller vessels and help to close off branch veins after receiving Endovenous Laser Treatment or Radio-Frequency Ablation.
Medically reviewed by Dr. Susanne Woloson on 5-01-2020.